Successful Launch Event For Q2i and R2i in Hong Kong
(by Elvis Law, Sales Manager, FingerTec Hong Kong)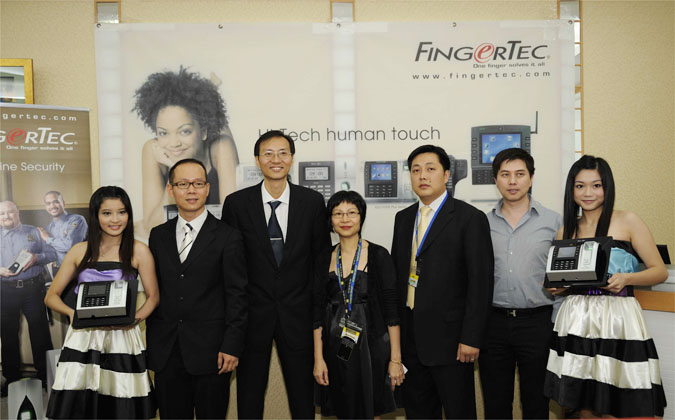 From left: Elvis (Sales Manager, FingerTec Hong Kong), Eric See(CEO, Founder GlobalTech Ltd.), Beryl Yeung(CEO, Mobicon Group Ltd.), Alex Wong(Sales Manager, AESI), Joe Lam(Sales Director, AESI)
On 30th June 2009, FingerTec Worldwide Ltd in Hong Kong had successfully held a launch event for Q2i and R2i at Mobicon office in San Po Kong.

The event started with an opening speech by the CEO of Founder GlobalTech Ltd, Mr Eric See followed by a product presentation by the Sales Manager of FingerTec Worldwide Ltd, Mr Elvis Law. New features of FingerTec Q2i and R2i were introduced along with the business values that match the market demand.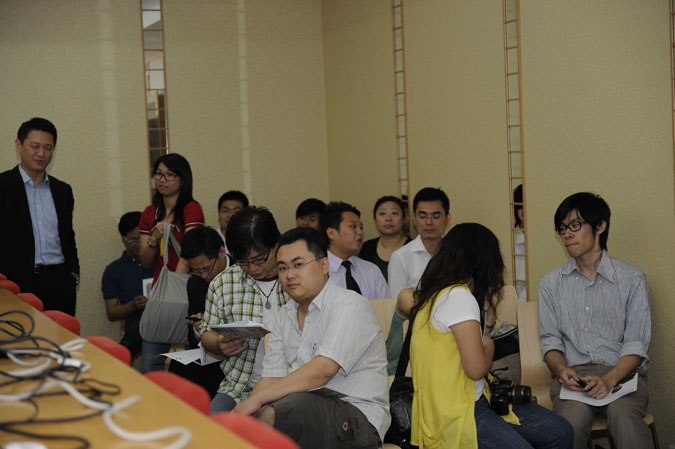 This event had attracted 20 reporters from 15 media companies from all around Hong Kong.
In this event as well, FingerTec was honored to have the presence of the CEO of Mobicon Group Limited, Ms Beryl Yeung, who was pleased to share her experience on how FingerTec system manages to improve the corporate management for the last 3 years. This reputed HK listed technology company has been using FingerTec Time Attendance and Door Access System since 2006 and according to Ms Beryl, "The system has helped to fix buddy punching problems significantly!"
The sales manager from AESI (an associated company under Mobicom), Mr Alex Wong was also invited to talk about business opportunity brought to them by FingerTec business development and the synergy effects on their existing IT integration business. "We are confident that fingerprint authentication system is going to replace RFID card access system and punch card system extensively, and AESI has selected FingerTec to address the market," stressed Alex.