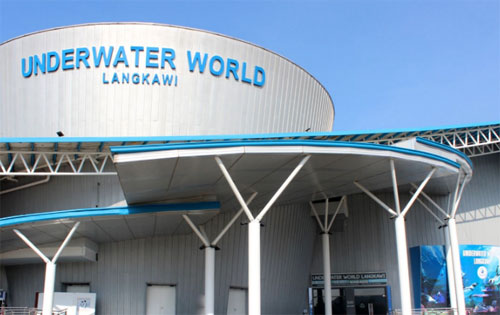 Langkawi being one of the must visit Malaysia's travel cities for foreign tourists as well as local tourists is famous for its offerings of a marine and freshwater aquaria in South East Asia. This must-go-to tourist destination offers wonder and excitement of the water creatures for young and old since its establishment in 1995. An aquarium visit at the Underwaterworld Langkawi (UWL) completes the SEA LIFE exploration for all the guests who come forward with an interest to learn about the nature of sea.

Unfortunately, the invasion of Covid-19 pandemic has forced to cancel all pre-booked visitations. The lockdown which lasted for more than a month has alerted the management to the necessity of devising mandatory precaution measures to deal with the Post Covid profitability challenge. This challenge does not incorporate only the concern for generating more revenues, but also to smooth out the process of managing the flow of people during visitations without having to compromise the high demand of security within the territory.

Continuing to embrace its own vision in revealing the world's aquatic for public interest, Underwaterworld Langkawi (UWL) hopes to remain it as an unmanned environment for visitors to conduct their own pacific journey at their own paces. In light of this, the management has decided to suffice the SOPs relayed by the government with TimeTec VMS.
To comply to the government's SOP
Must perform Health Screening & Information Recording for Contact Tracing
The recording process takes time and keeping track of these visitation log books via manual labour work are complicated, time-consuming and tedious.
The Downside Of Manual Visitation Records
| | |
| --- | --- |
| | HARD TO COMPILE |
| | |
| --- | --- |
| | HARD TO SEARCH |