Thailand Reinforces Staff Management with
FingerTec Biometrics Product & Services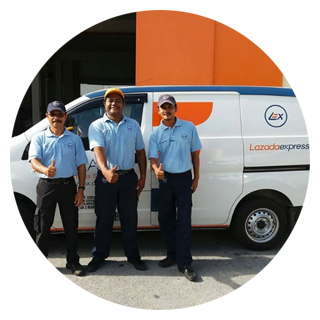 Poised to be the single largest online mall, Lazada Malaysia has already established as part of a global cyber chain in Europe. This e-commerce platform has developed sites in other parts of the world such as China, India, Singapore and Philippines. As the chain targets to deliver higher accessibility, usability and conveniency, the growing workforce has indubitably ever increasing.

Before the end of 2019, Lazada Thailand seized the potential to exceed its current level of work performances when FingerTec Thailand reseller Innoflex Solution demonstrated the benefits they can achieve with the implementation of systemic approaches.
How did Lazada Express perform its division of managerial responsibilities with FingerTec?
Problem




1

3,000 employees with unrestricted access via all entrances and exists
Several work shifts scheduled everyday

Problem




2
Problem




3

Inaccuracy calculation of overtime payroll
Lack of visitor management control

Problem




4
20 Units of R3
+
Monitor Attendance & Access Control

100 Units of AC100C
+
Monitor Attendance & Access Control
This implementation has taken charge of the following:
Solution to Problem 1

Tracking all doors access activities

Solution to Problem 2

Overseeing the time & attendance of all staff

Solution to Problem 3

Reducing payroll discrepancy

Solution to Problem 4

Filtering visitors' entries
FingerTec guarantees all data synced perfectly via the devices through the system. Since the installation, the delivery hub manager of Lazada Thailand has feedback to us with constructive reviews - "The delivery, work shift and overtime process management have improved significantly. Things are not the same as the previous. We appreciate all the conveniences our team is enjoying with the installation of the FingerTec systems and devices."
Fits All Your Business Needs.
What can we help?