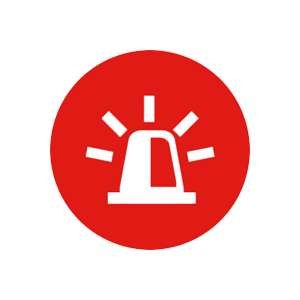 Panic Button
Save Life and Secure Property
When you were in an emergency, who would you call? It very much depends on a situation. When you are at home, you might want to alert the guards, your neighbours, or your family members all at once. But when you are outside your home, colleagues and friends might be on your priority list. This Panic button feature is built across multiple TimeTec Apps with some dissimilarities between the Apps based on the Apps' nature.

We built our first Panic Button feature on TimeTec Patrol App in 2016. It is designed for security guards on patrol duty to trigger and alert their peers and supervisor for immediate help when under duress. It was later modified and transferred to i-Neighbour App in 2017, allowing users to add their emergency contact list on top of the default guardhouse contact in a gated and guarded community. It was then modified and moved again to TimeTec consolidated IoT security devices' App, TimeTec Security App for TimeTec Alarm and TimeTec EpiCamera to integrate with the physical wireless home alarm, IP camera and the security alarm at the guardhouse.

The feature is very much welcomed by the users and proven to be a useful mobile digital SOS push button on a smartphone, to save life and secure property during emergencies.